[quote=Cera13]I have a hard time uploading anything over 15mb...especially if it has CC. I couldn't remember for the life of me how to use the cheat engine this morning. It appears that EA deleted the thread about the time out and cheat engine, there is not tut around for it. Since I finally figured it out, I decided to do my own tut here
Cheat Engine has a speed hack that "ignores" the possible 100 second timeout when uploading to the TS3 exchange from the launcher.
1) Open launcher to lot uploads and select the lot you want to upload...do not upload anything yet.
2) Open cheat engine
3) Under the cheat engine process menu, open the file
sims3launcher.exe
4) Click the
enable speed hack
box and using the slider reduce the number to 0 or change the
speed
to 0.0
5) Go back to the launcher and click upload
6) Go back to cheat engine and click apply
This is not a guarantee that your lot will upload! I always try multiple times before using this. I've had lots that uploaded when my launcher told me they didn't so check your studio before using this as well.
download the cheat engine here
Walk through with screenshots
Make sure you have the launcher open, just like you would normally upload a lot. Don't hit upload yet! You need the launcher open 1st so the cheat engine will pick it up as a process currently being used. If it's not open the cheat engine wont find it.
Open your launcher then the cheat engine.
You can choose the little blinking monitor or you can choose
process
on the menu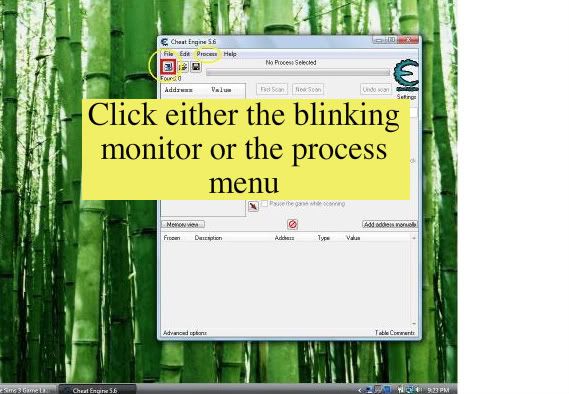 I went Process on the menu. The little blinking monitor will bring up the same thing, but it looks a little different. Choose the Sims3Launcher.exe file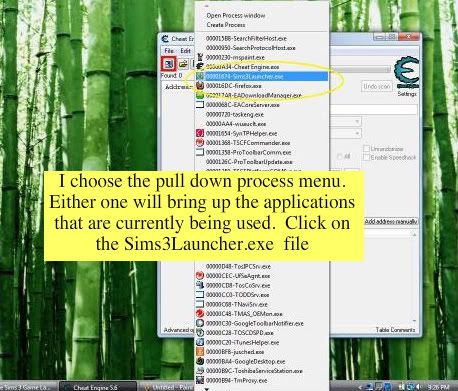 Click the box next to
enable speedhack
then drag the little bar under the speed box to 0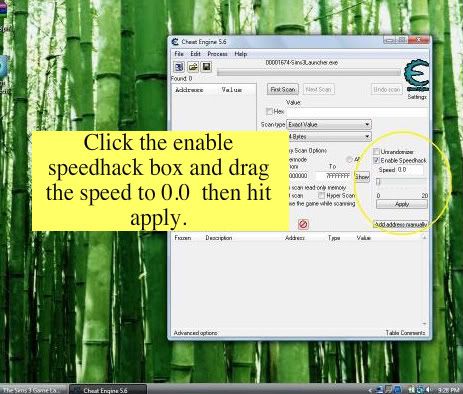 After that just click apply, go back to the launcher and proceed to upload as normal! It's super simple!
I wish we could thank the person who originally discovered that cheat engine works for the launcher...thank you whoever you are![/quote]